Book fair in Guanghwa promotes understanding of today's China
At the beginning of the Year of the Rabbit, the 13th Spring Festival Joint Exhibition of Chinese Books in Global Overseas Chinese Bookstores was held in Guanghua Bookstore, with the theme of "Reading China", which became a beautiful cultural landscape that emerged overseas during the Spring Festival. This joint exhibition will be held for a period of one month. The exhibited books are both ideological, artistic, and readable, and are closer to the needs of overseas readers.
癸卯兔年之际,第十三届全球海外华文书店中国图书春节联展在在光华书店开展,唱响"阅读中国"主题,成为春节期间涌现在海外的一道亮丽的文化风景线。本届联展活动的举办时间将为期一个月,所参展的图书兼具思想性、艺术性、可读性,更贴近海外读者需求。
This year's joint exhibition will hold readers' exchange meetings, book-sharing sessions, and activities such as writing Spring Festival couplets, guessing lantern riddles, and Chinese paintings so that overseas readers can learn about Chinese culture and understand China in the new era in a subtle way.
本届联展将通过举办读者交流会、好书分享会,以及写春联、猜灯谜、画国画等活动,让海外读者在潜移默化中了解中华文化,认知新时代中国。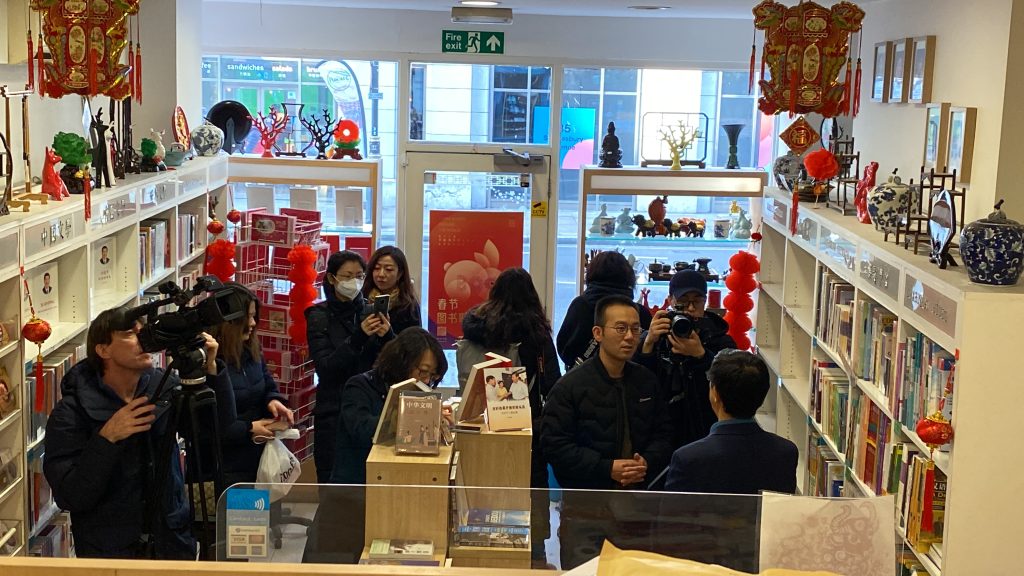 The exhibition attracted many media to report. As the largest Chinese bookstore in the UK and even in Europe, Guanghua Bookshop gives full play to its advantages in overseas channels and its role as a bridgehead for cultural communication and uses the brand of joint exhibition activities to launch a book feast during the Spring Festival. It has been carefully prepared and solidly implemented to help tell Chinese stories and spread Chinese voices.
本次书展也吸引了众多媒体前来报道。作为英国乃至全欧洲最大的华文书店,光华书店充分发挥海外渠道优势和文化传播桥头堡作用,借联展活动品牌在春节推出图书盛宴,精心筹备,扎实落地,助力讲好中国故事、传播好中国声音。